Having children has always been an expensive prospect, but a new analysis from real estate service Clever reveals that the average cost of raising a child has increased $31,000 since 1960. In fact, as of 2015, parents were spending 1,175% more on child care and 155% more on health care than they did roughly 60 years ago. Now to be fair, incomes have risen across the board, too. 
Are you ready for this? The estimated cost of raising a child from birth through age 17 is $233,610 -- or as much as almost $14,000 annually.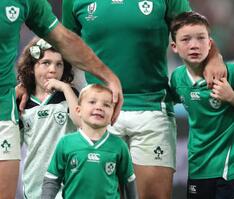 photo credit: Getty Images

Theresa Lucas
Want to know more about Theresa Lucas? Get the official bio, social pages, articles and more!
Read more