Prince Harry Gave A Cheeky Answer When Asked About Having Kids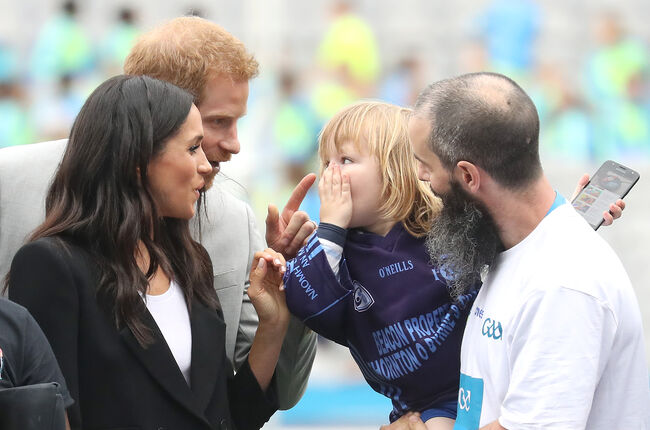 Prince Harry and Meghan Markle have both been pretty open about their desire to start a family. During their visit to Dublin, Ireland, a well-wisher asked when they planned on having children. While it's never really OK to ask a stranger such an intimate question, the Duke of Sussex handled the situation with ease. He gave a pretty cheeky answer that allowed him to sidestep giving any real information while still remaining as charming as ever.
According to People, while Harry and Meghan were greeting some Irish citizens, a woman named Elaine Adam-Stewart asked Harry, "My husband also has red hair and he gave me five children — when are you and Meghan going to get going?" Wow - she really just came out and went for it, didn't she? Adam-Stewart told People that Harry simply laughed and replied, "Five children? — too many."
So, we don't know when Harry and Meghan plan to have kids but we do not they're not planning on starting their own football team. Perhaps, then, a pair of tennis partners?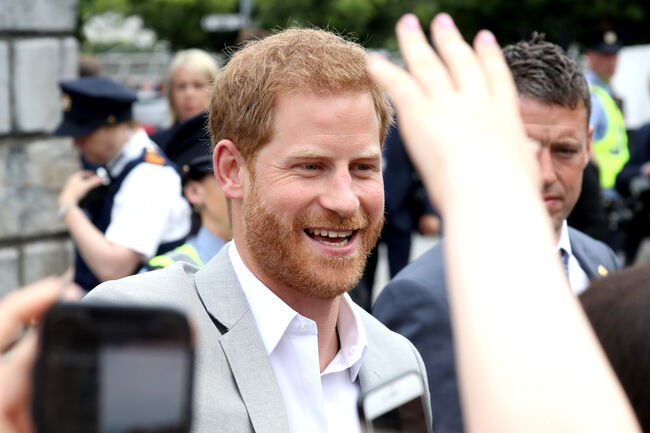 Harry has gone on the record to talk about wanting to have kids with Meghan ASAP, talking to the BBC about their baby making plans. "I think eventually, one step at a time, and we'll start a family in the near future," Harry said. Meghan has reportedly also been candid about her eagerness to start a family with her new hubby. According to Glamour, Meghan hinted that a baby could be in her near future during a visit to Northern Ireland back in March. While Harry and Meghan met with a husband-and-wife team behind a local baby-product company, Meghan said "I'm sure at some point we'll need the whole thing. It's very sweet."
Luckily we have Prince William and Kate Middleton's three kids - Prince George, Princess Charlotte, and Prince Louis - to give us a ton of adorable moments until Harry and Meghan are ready to have a family of their own.