You Could Be The Face of a Robot
Here's your chance to be the literal face of a robotics company. A tech firm is looking for the right person to lend their likeness to a new line of robot assistants for the elderly. And while it might sound strange, the company will pay the chosen candidate about $130,000 for the privilege.
The privately funded firm has opted to remain anonymous due to the project's "secretive nature," but they have hired robotics recruiter Geomiq to find the right face for the job.
I think it'd be pretty cool, personally. And I sure wouldn't laugh at the money!
Find out more by CLICKING ON THIS LINK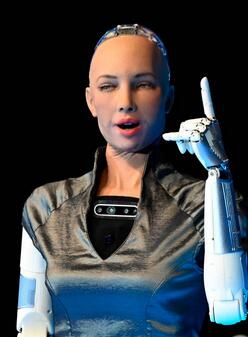 photo credit: Getty Images (not actual picture of geomiq robot)

Theresa Lucas
Want to know more about Theresa Lucas? Get the official bio, social pages, articles and more!
Read more