Random Blogging For Thursday November 14th
Happy Thursday! Can't believe how fast this year has gone, we're almost to thanksgiving.. Hope everyone has a great day today.. Here's what you missed on today's show.
The Morning Brain Buster:
Q: In 2003, the average adult bought 15 of these a year.. Today they buy 4 a year, if that.
A: DVD's
Bonehead Of The Day:
Florida cops arrested a man who was flashing a badge and a gun to get a discount at Dunkin Donuts.
He made two stops at the donut shop before he was busted. After his first stop, an employee told the manager about it and they got his plates the next day when he came in.
He told cops he got the badge from his dad who's a police officer in New Jersey.
Cops confiscated it and arrested him for impersonating a police officer.
Toronto Mayor Continues To Dig His own Grave
Toronto mayor Rob Ford told the city council that he has bought illegal drugs while serving as mayor.
When testifying at a city council meeting he was asked if he has bought crack in the two years since he's been mayor. He paused and said, "Yes, I have."
The council is trying to figure out how to run the city without Mayor Ford but he continues to ignore their requests to quit or at least take a leave of absence.
He also told the council that under advice from his lawyer, he won't be cooperating with the police investigation into his actions.
More People Are Marrying Objects
There's a growing trend in the world where people are becoming so infatuated with inanimate objects that they end up marrying them.
A new documentary on Logo TV's called "What!?" follows people who are in love with various mechanical and technological constructions.
A Florida woman is married to a Ferris wheel (the Sky Diva) that she calls Bruce. In the show she actually renews her vows, and feeds it pizza.
Another man says his quest for love is human, but he found it in a car, not a person.
A former military woman and member of the US national archery team falls in love with buildings on a regular basis.
It's called Objectum sexuality and is based on the idea that objects have a 'spiritual essence'.
Birthdays:
~~Britain's Prince Charles is 65 (Lady Diana's ex; born Charles Philip Arthur George Mountbatten-Windsor)
~~Former U.S. Secretary of State, Condoleezza Rice is 59
~~Actor Josh Duhamel ("Las Vegas") is 41.(Fergie's hubby; All My Children; Transformers movies; many more)
~~Actor D.B. Sweeney is 52. (Dinosaur; Taken 2)
~~Actress Laura San Giacomo is 52. (Just Shoot Me; Sex, Lies, and Videotape; Pretty Woman)
~~Actress, Sandahl Bergman is 62 (Conan, All That Jazz)
~~Actor, Brian Dietzen (NCIS) is 37
~~Actor/comedian Harland Williams (bike cop in 'Dumb and Dumber') is 51 (The Whole Nine Yards; Half-Baked; Freddy Got Fingered)
~~Actress (Bond Girl) , Olga Kurylenko is 34 (Quantum of Solace; Max Payne; Hitman)
~~Actor, Patrick Warburton is 49 (Ted; Less Than Perfect, Family Guy's Joe Swanson / Boggs / Colonial Joe; Rules of Engagement; Seinfeld)
~~Actress Kathleen Hughes ("Babe") is 85. (It Came From Outer Space)
~~Writer P.J. O'Rourke is 66
~~Former porn star, Janine Lindemulder (Jesse James' ex-wife) is 45
~~Former baseball pitcher, Curt Schilling is 47
~~NFL QB Kyle Orton is 31


MUSICALLY:

~~Rapper Reverend Run (of Run-DMC) is 49
~~Drummer Travis Barker (of Plus-44 and of Blink-182) is 38
~~Guitarist James Young (of Styx) is 64
~~Singer Jeanette Jurado (of Expose) is 48
~~Bassist Brian Yale (of Matchbox Twenty) is 45.
~~Singer/one-hit wonder Adina Howard is 39 (Freak Like Me)
~~Rapper Shyheim is 36
~~Rapper, Obie Trice is 36
~~Bassist Tobin Esperance (of Papa Roach) is 34
~~Singer Butch Walker (Marvelous 3) is 44
~~Singer Stephen Bishop is 62
~~Pianist Yanni is 59
~~Drummer Robby Shaffer (of MercyMe) is 38
~~Alec John Such (former bassist for Bon Jovi) is 57
~~Singer, Nina Gordon (Veruca Salt) is 46
~~Musician, Nic Dalton ( The Lemonheads) is 49
~~Jazz pianist Ellis Marsalis is 79
~~Zydeco singer-accordionist Buckwheat Zydeco is 66
~~Country Musician, Gretchen Peters is 51
Time To Kick It Old School.. Nostalgia Is Good For You
Being nostalgic is good for you because it makes you more optimistic about the future.
Researchers found that people who were more nostalgic had a better outlook on the future and were less anxious about it.
They say nostalgia raises self-esteem, which in turn heightens optimism.
If You Don't Like Your Eye Color, You Can Surgically Change it.
If you've wished you could have different colored eyes, put away the cheesy colored contacts because surgically changing them is now a reality.
An artificial iris implant is now available and it involves slipping a silicon implant into your eye of any color that you choose. The operation doesn't affect your sight… so, if you needed glasses before you'll still need them, and if your sight was perfect before it will be just as perfect after.
All it takes is a bit of local anesthetic and 15 minutes per eye and then after a few days of rest you'll be good as new - except with more interesting eyes.
People Will Buy ANYTHING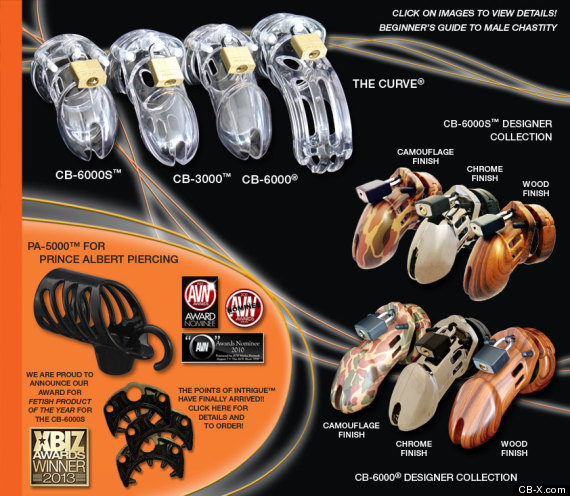 As chastity belts for men gain popularity, a new line has come out that is all the rage and it comes in camo, chrome and wood themes.
Here's how they work - the guy wears a belt, which includes an attachment, and he can't get at himself because someone else has the key to it. The attachment is like a hard casing for a guy's junk.
He can go to the bathroom and move about normally, but that's about as far as it goes unless he has the key. Apparently, some fellas like the idea of having no control over when they can be satisfied.
The chastity belts start at $150.
Video Of The Day:
Sabrina Vincent had just undergone oral surgery to remove her wisdom teeth. There's over 18 minutes of footage of her drive home with Mom on YouTube, but the above clip is the best.

I have been on the air in Siouxland since 1999. Started here on KG95 in 1999, moved to Z98 in 2002 and then back to KG in 2012. I love what I do, it's not many people who can say that. Proud to literally been living the dream for almost 20 years.