Random Blogging For Thursday December 12th
Good Morning! Happy Thursday.. Tomorrow don't forget we have our Clear Channel Holiday Auction. Begins at 9am.. Lots of great deals, don't miss it. Here's what you missed on today's show.
The Morning Brain Buster:
Q. According to a new survey, the #1 thing you hate about the Holidays is waiting in long lines and dealing with Crowds at the stores. What's #2?
A. Gaining Weight!
Bonehead Of The Day: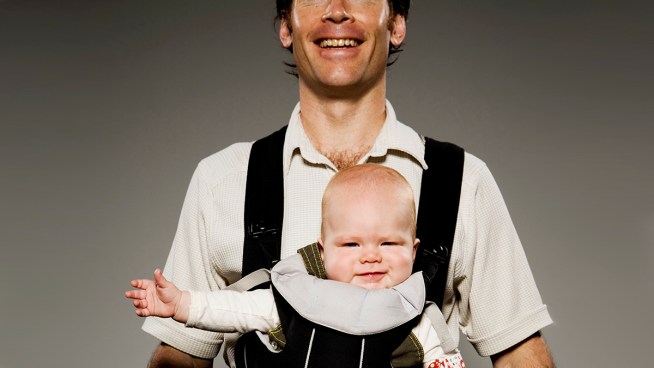 A man in California couldn't find a baby sitter so he took his baby along while he and a partner burglarized a shop.
The owner of the shop was able to catch one of the burglars. When police showed up, they searched the suspect's car and found items from the shop, along with his child.
The baby was okay and was taken by Child Protective Services. The baby's father will be in court soon.
Whoops! Sign Language Interpreter Who Stood Next To Obama At Mandella Memorial Was A Fake
A man who stood next to President Obama and other heads of state while providing sign language interpretation at Nelson Mandela's memorial on Tuesday was a fake.
Sign language experts said the man was just moving his hands around and his gestures had no meaning whatsoever.
The country's deaf community and the ruling African National Congress have no knowledge of who the man is.
The man did 'sign' alongside South African President Jacob Zuma once last year and Zuma's office is now trying to figure out the man's identity.
Friday The 13th May Be Your Lucky Day!
The Mega Millions jackpot is on its way to being the second biggest ever at $400 million dollars, and the next drawing is tomorrow….Friday the 13th.
If there is a single winner, and that person takes the lump sum option, it would end up being around $216 million.
Nobody won Tuesday's drawing which had a top prize of $184 million.
Mega Millions is played in 43-states. To win you need to match six numbers. Friday's jackpot has been growing since 10/1…it's rolled over 20 times without a winner.
Birthdays:
~~Game Show Host, Bob Barker is 90 (The Price Is Right)
~~Actress, Jennifer Connelly is 43 (Rocketeer, Inventing The Abbotts, Dark City, A Beautiful Mind; Once Upon a Time in America, Creepers, Waking the Dead, Hulk, House of Sand and Fog, Dark Water, Blood Diamond, Reservation Road, He's Just Not That Into You)
~~Actress Mayim Bialik ("Blossom") is 38. (Beaches; The Big Bang Theory)
~~Veteran actor, Tom Wilkinson is 65 (Shakespeare in Love; Michael Clayton; Eternal Sunshine of the Spotless Mind; The Conspirator; Valkyrie; many more)
~~Actor Bill Nighy ("Pirates of the Caribbean") is 64. (Love, Actually)
~~Gymnast/actress, Cathy Rigby is 61 (Peter Pan)
~~Actress Sheree J. Wilson ("Walker, Texas Ranger," ''Dallas") is 55
~~Actress, Regina Hall (Scary Movie films) is 43 (Law Abiding Citizen; First Sunday)
~~Actress, Sarah Douglas is 61 (Falcon Crest; Superman movies)
~~NFL player/analyst Mike Golic is 51
~~Former tennis star, Tracy Austin is 51


MUSICALLY:

~~Singer-percussionist Sheila E. is 56.
~~Singer Dionne Warwick is 73
~~Singer-guitarist Dickey Betts (Allman Brothers) is 70
~~Guitarist Eric Schenkman (of Spin Doctors) is 50
~~Country singer, Hank Williams III is 41
~~Singer, Cy Curnin (of the FIXX) is 56
~~Singer Connie Francis is 76
Attn: Air Drummers.. This Is The Ultimate Pair Of Pants For You!
A new invention turns pants into a drum kit.
DrumPants lets people play music anywhere using wearable sensors that transform a pair of jeans into a drum kit-- or a shirt into a guitar.
The sensor sticks are attached to a control box that lets a person choose from more than 100 sounds including several instruments like the piano.
The kit starts at $89 for six sensors, an app and control box, with a BlueTooth version being offered for $129 and a 12 sensor version for $199.
25 Things Married Men Know To Be True
1. Any plans must be cross-checked with your spouse.
2. Your closet is more or less a cupboard.
3. No one knows how to push your buttons better than your spouse.
They also cut to the chase like nobody's business.

4. On the other hand, nobody can make you feel better faster.
5. Being open and honest about money will save you a lot of grief.
They married "for better or worse" so don't be shy about the nature of your financial situation, especially since you're filing your taxes jointly now, and reaping those marriage benefits.

6. You will have to investigate every creak in the night and deal with every insect, even though you might be just as scared.
7. Separate sinks are a godsend.
Even if that means separate bathrooms, or having to use the kitchen sink, since there is nothing more frustrating than two people trying to brush their teeth at the same time in the same sink.

8. Surprise gifts go a long way.
Surprising them with random acts of gifting will inundate you with bookoo husband points.

9. "Wearing the pants in the family" means that one of you must put pants on in order to throw the trash out.
10. All those fancy creams and lotions that take up all the bathroom counter space? You've tried them all.
You have a razor and some deodorant. They have kept every complimentary hotel soap since you've been together because, "This one is from our honeymoon… Oh! And this one is from our trip up north…" But damn if they don't make your skin all soft and supple.

11. You will get really into "The Real Housewives" series.
12. If you have kids, sexy time is like planning a bank heist.
"OK, the baby is asleep. You get the drinks, I'll light the candles, then — I THOUGHT YOU SAID SHE WAS ASLEEP?"

13. Also, deciding who is good cop/bad cop when disciplining is a thing.
14. The small quibbles will pile up and explode if not dealt with A.S.A.P.
Just do the damn dishes in the first place.

15. A husband who dances is the envy of those with husbands that don't.
It's never too late to start, and if you already do, never stop.

16. Waiting outside changing rooms will test your every nerve.
Also, holding a purse will become second nature.

17. Sunglasses in public become a must-have item.

18. You are never right, even when you are.
Which is why you find yourself telling your buddy what you would've said. But not really, because you value your life.

19. Negotiating holiday plans is like brokering an international trade pact.
Your family gets you for Christmas if you can also have New Years, but they get Thanksgiving with theirs if you give up Labor Day…

20. There is nothing better than watching TV while cuddling.
Especially if it leads to a little [inappropriate gesture and sound effect].

21. Your spouse can complain about your in-laws, but not you.
No matter how obnoxious they are.

22. When someone flirts with you, your mind can't process it.
Isn't that ring on your finger like some sort of anti-flirt force field? Why would someone do this to you? But still, they just made your day.

23. You thought you had style, but apparently you were wrong.
How come your spouse never told you how much they hated your favorite jacket when you were dating? Now it's, "Does this look good?" before heading out every day.

24. Making your spouse laugh is the greatest feeling (and vice-versa).


Finally, the thing every married man knows to be true and the secret to a lasting marriage…

25. Knowing that as you sleep you will fart on each other.
Video Of The Day:
Looking back at the year that was 2013 on youtube.. Enjoy!
---

I have been on the air in Siouxland since 1999. Started here on KG95 in 1999, moved to Z98 in 2002 and then back to KG in 2012. I love what I do, it's not many people who can say that. Proud to literally been living the dream for almost 20 years.