Random Blogging For Friday June 21st
Happy Friday! I'm excited to enjoy some golf today.. Hope you have a great weekend! Here's what you missed on today's show.
The Morning Brain Buster:
Q: According to a new survey, people on a diet say THIS is the hardest food to give up.
A: Cheese
Bonehead Of The Day
A woman in Pensacola, Florida stopped her car after being flagged down by three teen girls.
Once she did, a guy approached the car, pulled a gun, ordered her out, and tried to drive off, with the girls in the backseat.
When he realized it was a manual transmission, he instead told everyone to get out and ran away.
The woman ID'd the guy and cops busted the 19-year-old for carjacking.
This Will Most Likely Be Me.. When i'm Dead
A California woman buried her dead husband in her backyard because she couldn't afford a funeral.
The body of the 63-year-old man was found in a shallow grave behind the couple's home. His wife told police he died at home and she didn't have the funds to give him a proper burial.
There were no signs of foul play so the woman hasn't been arrested.
Police are investigating.
And The Best Toilet Papers Are...
Consumer Reports released a list of its toilet paper ratings after testing more than two dozen products. In the end, it named the worst and best brands.
Three Wal-Mart products were in the top five: White Cloud placed first and is sold only in Wal-Mart stores. Wal-Mart's Great Value Ultra Strong was third.
Second place went to Quilted Northern Ultra Plush.
All three toilet papers rated high in softness, but the White Cloud 3-Ply Ultra Soft and Thick "combines softness with superior strength and disintegration".
The products were rated with machinery and "sensory panelists" on four criteria: strength, tearing ease, softness and disintegration.
The lowest-rated toilet paper brands included CVS Earth Essentials, as well as Whole Foods' 365 Everyday Value and Walgreen's Big Roll.
The eco-friendly Seventh Generation was soft but not as strong.
Butter Coffee? Apparently Does Wonders For You
Next time you're out to breakfast skip putting that slab of butter on your pancakes and toss it right in your cup of coffee. The new trend in morning drinking is butter coffee - and it means exactly what you think it does.
People are putting ¨ø of a stick of butter into a batch of coffee and claiming it not only gives them more energy and brain function for up to six hours but it helps to shrink their waistlines.
But some health experts disagree saying the fad actually causes drinkers to gain weight and any sign of energy boost is actually a placebo effect.
What's New In Theaters This Weekend
Monsters University (G)
Starring (voices of) Billy Crystal, John Goodman, Steve Buscemi, Helen Mirren. (PROJECTION: $70 MIL.)


World War Z (PG-13)
A United Nations employee is in a race against time to stop a pandemic that is toppling armies and governments and threatening to decimate humanity itself. Stars Brad Pitt, Mireille Enos, James Badge Dale, Anthony Mackie. (PROJECTION: $40-$45 MIL.)


The Bling Ring (-R-)
A group of teenagers go on a disturbing crime-spree in the Hollywood hills. Based on true events. Stars Emma Watson, Taissa Farmiga, Leslie Mann, Israel Broussard.
** "Man of Steel" could earn $50 million to $60 million in its second weekend.
Birthdays:
~~Britain's Prince William of Windsor is 31
~~Actress Meredith Baxter ("Family Ties") is 66.
~~Actor Michael Gross ("Family Ties") is 66.
~~Actress, Erica Durance ("Smallville") is 35 (The Butterfly Effect 2; Saving Hope)
~~Actor Bernie Kopell ("The Love Boat") is 80. (Get Smart tv series)
~~Actress Mariette Hartley is 73. (Ride the High Country; Marnie; One Life To Live; Law & Order: Special Victims Unit)
~~Comedian Joe Flaherty ("SCTV") is 72.
~~Actor Doug Savant ("Desperate Housewives," ''Melrose Place") is 49.
~~Actress Juliette Lewis is 40. (Natural Born Killers; From Dusk Til Dawn; What's Eating Gilbert Grape; many more)
~~Actress, Carrie Preston ("True Blood") is 46
~~Comedian, Jim Breuer is 46 (Saturday Night Live)
~~Actor, Chris Pratt ("Moneyball") is 34 (Parks and Recreation)
~~Singer, Lana Del Rey is 27
~~Guitarist Mike Einziger (of Incubus) is 37.
~~Singer Brandon Flowers (of The Killers) is 32.
~~Singer Kris Allen ("American Idol") is 28.
~~Singer Rebecca Black is 16.
~~Singer/musician Ray Davies (of The Kinks) is 69.
~~Drummer Joey Kramer (of Aerosmith) is 63.
~Singer/big hair rocker, Kipp Winger is 52
Faster Wi-Fi Coming Soon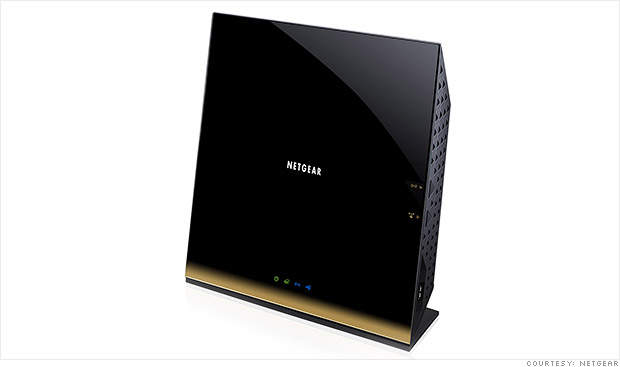 A new, faster version of Wi-Fi is on the way!
The latest Wi-Fi technology is called "802.11ac". It offers speeds of up to 1.3 Gigabits per second. That's fast enough to transfer an entire high-definition movie to a tablet in under 4 minutes, share photo albums with friends in a matter of seconds or stream three HD videos at the same time.
It's more than double the top speed of the previous standard, which is known as 802.11n.
Very few people have anything close to 1 Gigabit speeds from their home broadband connection. Average speeds are less than 1% of that. But the faster speeds mean the new Wi-Fi standard will offer a much bigger pipeline for all those videos, songs and games that people are streaming on multiple devices simultaneously.
The Wi-Fi Alliance is a global organization that monitors the performance of Wi-Fi technologies. It started certifying so-called "ac" devices this week by signing off on 19 routers, access points, microchips and smartphones.
The shortlist of certified devices includes the Samsung Galaxy S4, Samsung Galaxy Note 2 and routers from Cisco and Netgear.
Shipments of ac Wi-Fi devices started last year, but they are still very hard to find. The Wi-Fi Alliance thinks the start of the certification program will get things moving faster.
It's predicted that 40% of smartphones will support the newer version of Wi-Fi this year. By next year, ac devices will make up the majority of the Wi-Fi market.
The new standard will allow more devices to simultaneously connect to a network without losing performance. As an added bonus, 802.11ac requires devices to have support for two bands of airwaves, which will help to reduce interference. And it requires less power consumption from smartphones, tablets and PCs when they're transmitting data.
Video Of The day
Today's video shows the power of a volcano.. Check this thing out! Don't hike this one right now.. :) Enjoy!

I have been on the air in Siouxland since 1999. Started here on KG95 in 1999, moved to Z98 in 2002 and then back to KG in 2012. I love what I do, it's not many people who can say that. Proud to literally been living the dream for almost 20 years.